The ultimate music collaboration platform that simplifies your production workflow
Securely Upload and Share Audio Files with Labels, Clients, or Bandmates. Keep Track of Feedback and Anything You Still Need to Work On.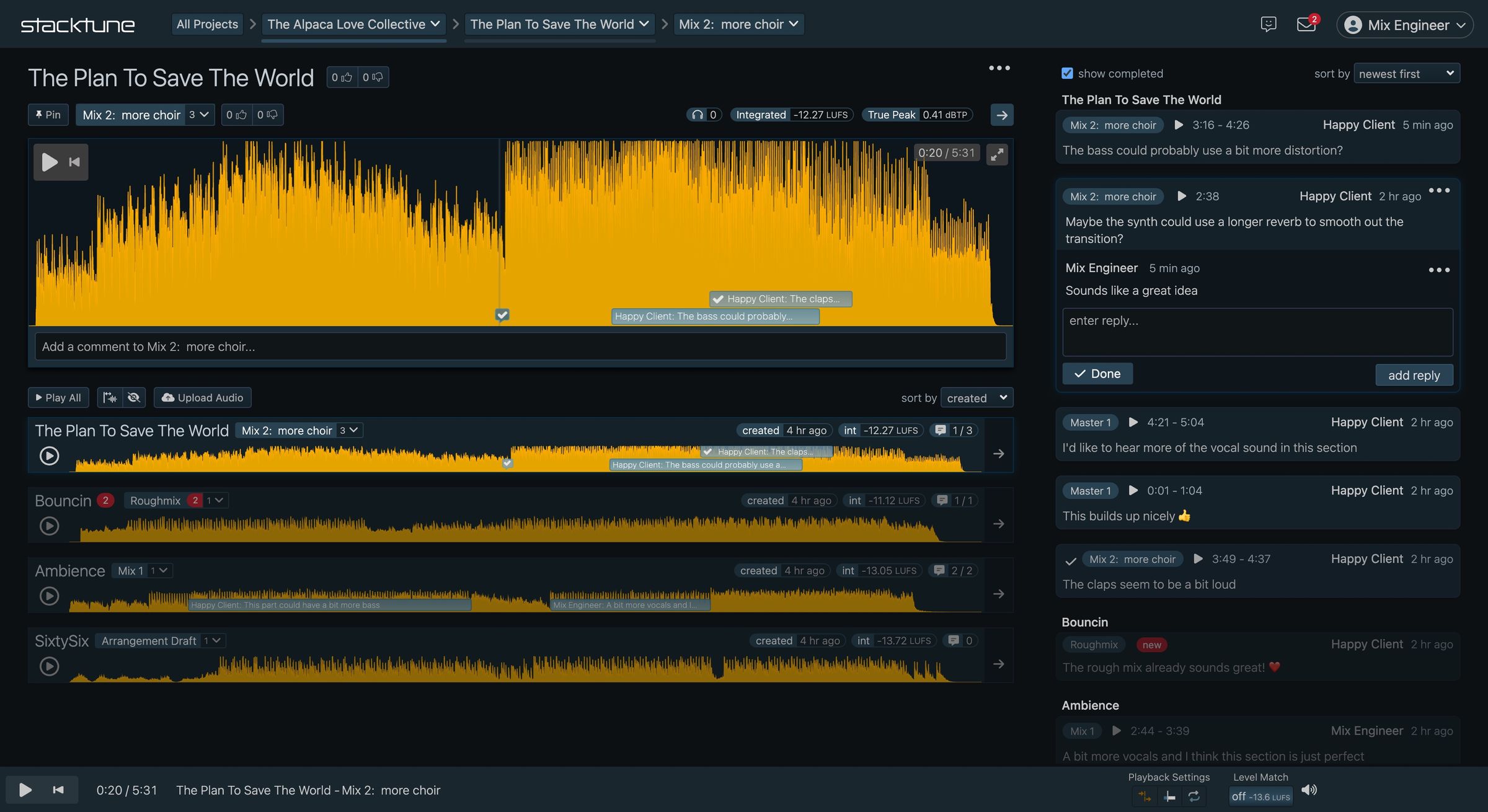 Stacktune has been a game changer for my workflow with clients
Mike Rogers
- Deee-Lite / Erasure / Sinead O'Connor / Graham Nash / They Might Be Giants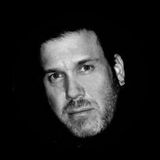 All Your Files and Feedback in One Place
Stacktune provides a detailed overview of all the songs and versions of your upcoming release and the stage each song currently is in. With clear due dates, you'll always know what needs to be done and when, ensuring you stay focused on the next steps.

Effortlessly Manage Feedback and Remaining Tasks
Clients can easily add timestamped comments to address any remaining issues they might find. Figuring out which part someone is talking about is a thing of the past. Comments automatically transform into a to-do list, making it a breeze to keep track of what still needs to be done. Keep track of internal notes with private comments - and when the issue is solved, simply mark it as done.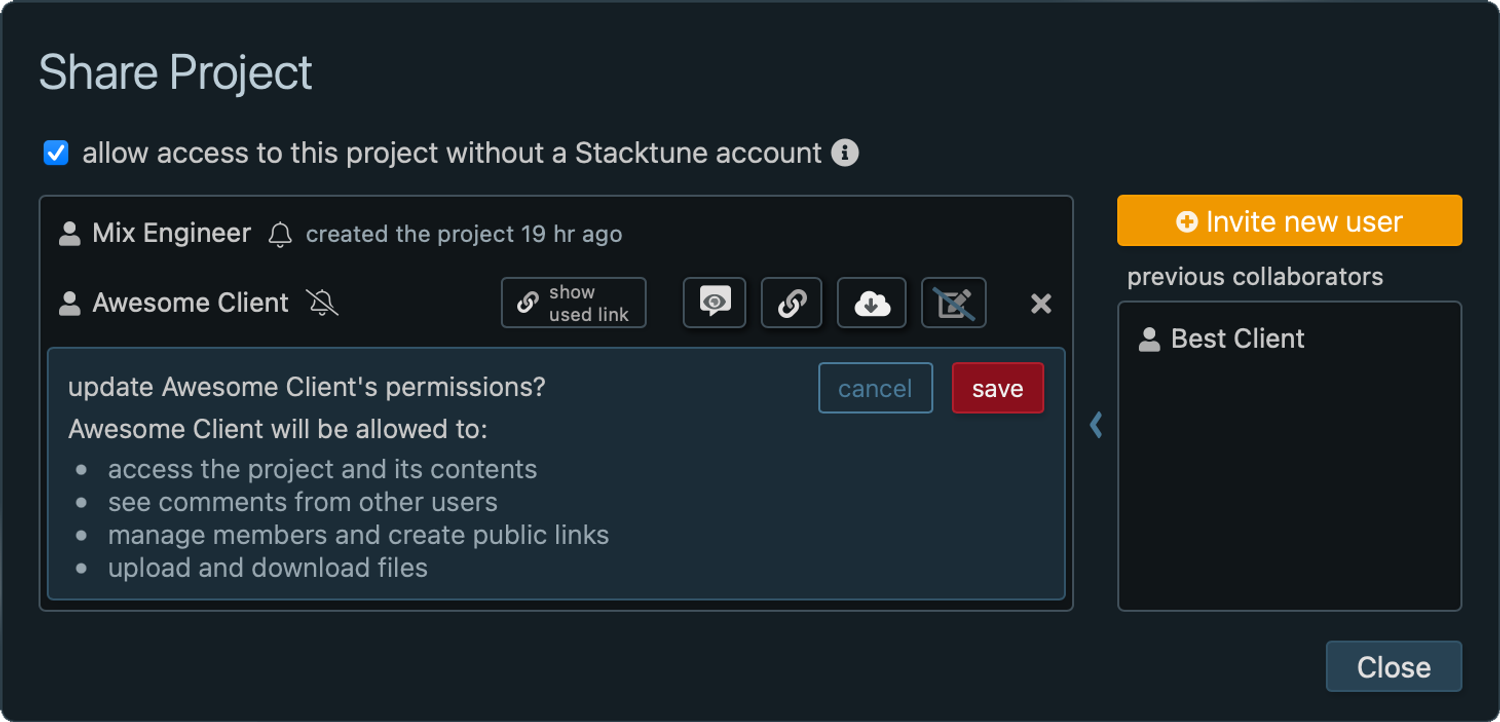 Seamless Member Management for Private Audio File Sharing
Invite clients to your project effortlessly with a simple link. Customize each user's experience with our flexible permission model. Want to hide comments from other users? No problem. Implement a paywall and only allow downloads after the bills have been paid? Covered!
Stay Informed with Email Notifications
Receive timely email notifications whenever something noteworthy happens. Customize the frequency of updates to ensure you're always informed. With Stacktune, you can confidently collaborate and produce your best work.

Advanced Audio Comparison
Experience effortless and accurate audio file comparisons with Stacktune. Our Level Match feature ensures consistent playback levels, eliminating loudness differences between different songs or versions. The old question "is it better or just louder?" has never been easier to answer. Seamlessly switch between different versions with our internally developed player engine, enjoying uninterrupted transitions without gaps or repeated parts. Auto Align automatically synchronizes song starting points, removing inconsistent silence at the beginning of a file. Make confident decisions based on reliable and precise audio comparisons.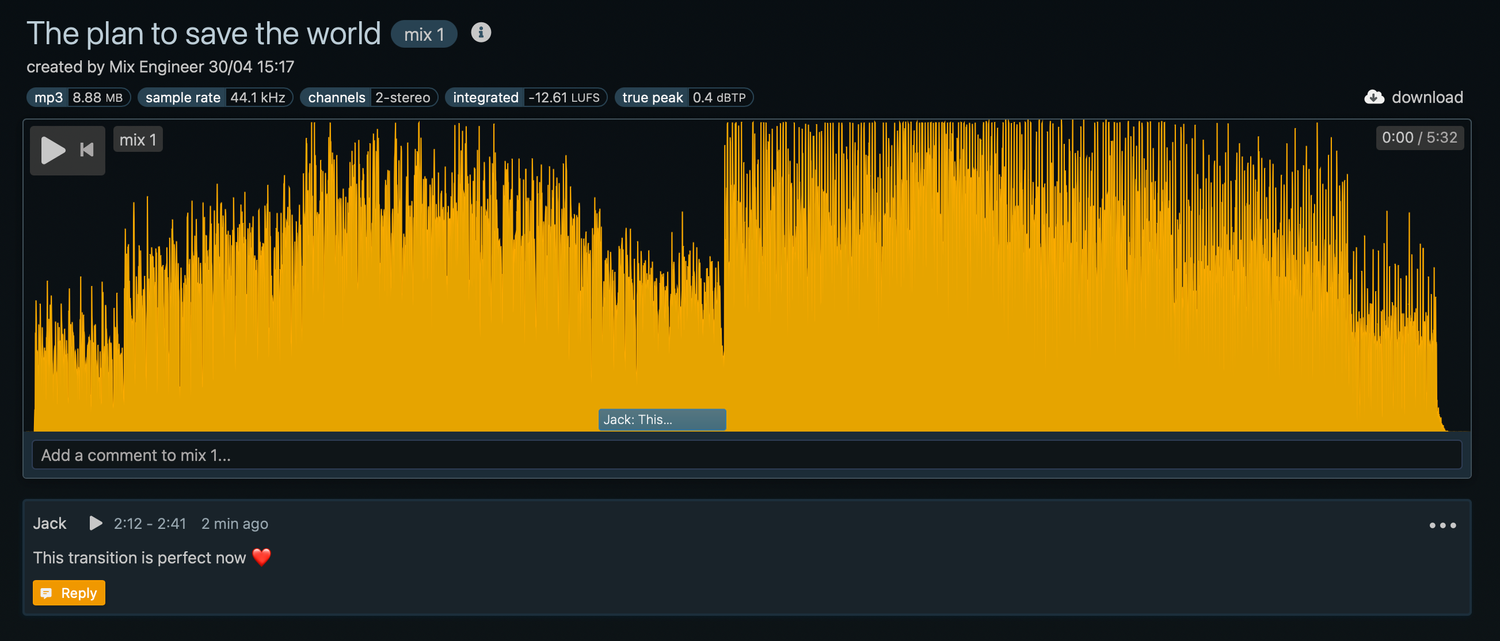 Effortlessly Share Your Songs with Audio File Sharing
Whether you need to send a song to a label, client, bandmate, or friend, Stacktune simplifies the sharing experience. Our intuitive file-sharing feature allows you to generate a simple link for easy access. Say goodbye to the hassle of creating an account just to leave a comment.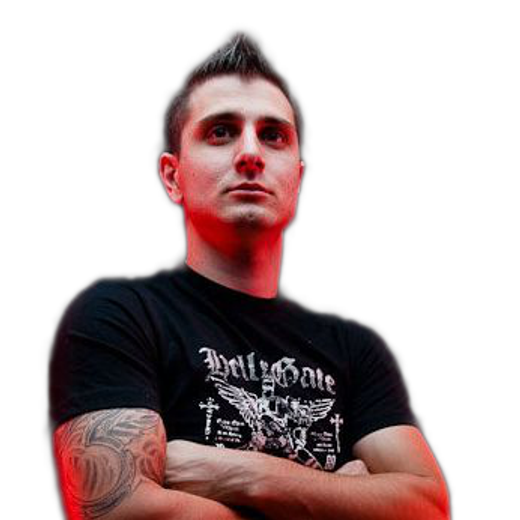 Stacktune lets my customers hear their tracks and they are able to leave me notes, I get an email with all the notes, I can print them out if I want and bar them off my sheet, or I go on my phone and mark them done as I go through them directly from the site…just that saves me soo much time.
Since everything is housed in the same place, it just makes everything so much more organized for me and for my customers. Older versions can be referenced right away…for someone who does this professionally, it is an invaluable tool to make sure nothing falls through the cracks!
Jesse Zito
-
Immortal Guardian / Chair Warriors / Neomi
Managing feedback with Stacktune has saved me so much time.
Gijs van Klooster - Erykah Badu / Joep Beving / Michele Bravi / Tom Trago

If you're not using Stacktune, you are wasting time.
Dax Liniere - sleepmakeswaves / Cascade / Jordan Millar

Stacktune is a godsend for comparing files with minor differences.
Jimmy Deer - Seal / India.Arie / Three 6 Mafia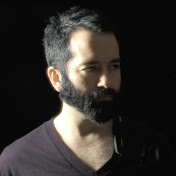 Finish Your Audio Projects Faster with Happier Clients
Start Your Risk-Free 30-Day Trial Today (No Credit Card Required)